BUY YOUR TICKETS TODAY!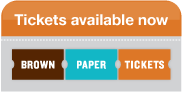 Just about 7 weeks until A Taste of Fifth 2016! Get your tickets today! It's going to sell out!
Wednesday, April 6th, from 6:30 - 9:30pm
The Grand Prospect Hall
Buying a ticket not only allows you to sample all the savory offerings from our many local restaurants and bars (complementary wine & beer), but you'll also be benefiting many of our local charities. Tickets are $55 online with $20 of every ticket going to the local charity of your choice!
Participants (In Formation)
ACME Wines and Spirits
albero dei gelati
Artichoke Pizza
Bogota Latin Bistro
Brooklyn Crepe
Buttermilk Bakeshop
Carnem
Coco Roco
Culture
Du Jour Bakery
Jakes Handcrafted
Le Pain Quotidien
Miti Miti
NuNu Chocolates
O Live Brooklyn
Oyster Bar Brooklyn
Prawn Shop
Pure Bistro
Sidecar
Sky Ice
Stone Park Cafe
The Chocolate Room
V-Spot
Yayos Latin Cuisine
Participating Charities:
*Brooklyn Arts Exchange (BAX)
*Brooklyn Pride
*Brooklyn Dream Factory
*CHIPS Soup Kitchen and Young Mothers Homeless Shelter
*Fifth Avenue Committee
*Good Shepherd Services
*Imani House
*Middle School 51
*The Old Stone House
*Park Slope Civic Council
*President Street Garden
*Spoke the Hub
*Public School 39
*Public School 118 Maurice Sendak Community School
*Public School 321
Sponsors
A big THANK YOU to Puppetry Arts for their support and volunteers!